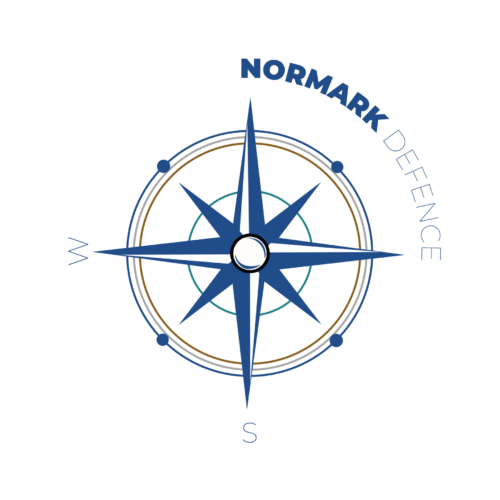 Empowering the Next Generation of Defence Capabilities
Through dedicated defence professionals
Delivering Nationwide Secure Infrastructure: Normark Defence's EMPOWERING Approach
Normark Defence is proud to collaborate with a distinguished client in the pursuit of establishing nationwide secure infrastructure. Our partnership involves the meticulous execution of a strategic "Playbook" tailored to the client's defense business, designed to unlock opportunities and achieve paramount goals.
This strategic initiative underscores Normark Defence's commitment to the long-term success of our client. Leveraging our extensive network and proven competencies in government relations, defense strategy, and industry insights, we are uniquely positioned to drive the implementation of the Playbook. With a focus on seamless coordination and holistic execution, Normark Defence is poised to help our client realize their vision within the defense and industry landscape.
Choose Normark Defence as your strategic partner to transform aspirations into tangible results. Our collaborative approach, fortified by years of experience and a proven track record, guarantees the successful realization of nationwide secure infrastructure in alignment with your overarching objectives.
Navigating Specialized Projects and Tailored Deliveries: Catering to Our Client's Unique Needs
With a steadfast commitment to serving embassy clients, we have established a remarkable track record of orchestrating specialized training sessions and facilitating the seamless transfer of critical equipment and knowledge. Our extensive experience serves as the cornerstone for delivering unparalleled results. Each engagement stands as a testament to our ability to craft custom solutions and individualized mission deliveries that cater precisely to the client's distinct requirements.
Drawing from rich expertise, we take immense pride in ensuring that every venture undertaken is a resounding success. The synergy between our seasoned professionals and the unique needs of our embassy clients is the driving force behind our ability to consistently exceed expectations.
Embrace a partnership that promises to redefine project execution and delivery. By entrusting us with your special projects, you gain access to a proven methodology that embraces innovation, precision, and adaptability. Let us collaborate in transforming visions into reality, one meticulously tailored mission at a time.
Tailored Market Strategy and Execution: Guiding Our Client's Expansion
We devised a comprehensive go-to-market strategy for our client targeting government bodies, NGOs, and commercial entities in the private security and protection sector. Our plan encompasses a clear roadmap, pinpointing opportune moments for investor engagement, strategic market entry, marketing tactics, and beyond. With the blueprint in place, our client is actively advancing their online platform and related products, propelling them toward successful fruition.
Enabling Secure Communications and Thorough Background Checks: Partnering with Our Client
We conducted a comprehensive market investigation and provided our client with expert insights into potential use cases. Our efforts included facilitating essential dialogues and establishing connections with pertinent services and agencies, all in pursuit of delivering top-tier secure communications and comprehensive background checks.
Empowering SME Defense Projects with Excellence: Delivering Infrastructure Advancements
We take pride in executing a series of long-term defense projects for our esteemed client. Our collaborative approach thrives on the expertise of subject matter specialists and skilled project managers who navigate the intricate landscape, guaranteeing meticulous coordination, strategic deployment, and optimal resource allocation. As pioneers in elevating SME defense projects, we're steadfast in our commitment to reshaping the industry.
Delivered through our business areas